5 Benefits of Using Caffeine During Your Workout
 5 Ways Caffeine Can Boost Your Workout 
 By Run Gum's founder (and 2x Olympian), Nick Symmonds 
WHY CAFFEINE ENHANCES YOUR WORKOUT
1. It can help you go faster & further.
Caffeine can help you work harder, increase your endurance, and make you faster. Studies have shown up to a 3% boost or more. 
2. It can increase your focus and concentration.
3. It doesn't dehydrate you.
Contrary to popular belief, caffeine doesn't appear to increase the risk of dehydration.
4. It can help you recover faster
Caffeine is a vasodilator and can help improve circulation by 30%, meaning more oxygen and nutrients are replenished into your muscles.
5. It absorbs faster through the tissues in your mouth
Though caffeine is widely available in many products including energy drinks, coffee, and soda, they all require you to digest something. You can get caffeine faster through sublingual and buccal absorption. What is that? It is a faster delivery method utilizing the tissues in your mouth. Begin feeling the benefits within a few minutes versus the 30-40 minutes it takes with drinks, shots or gels.*

75% of athletes in Olympic games and world championships consume caffeine before or during competition.

One of those athletes, two-time Olympian and Biochemist, Nick Symmonds, has successfully used caffeine for a performance boost in workouts and competition for over a decade.
"I cannot recall the last time I worked out without caffeine," said Nick Symmonds. "When I was studying Biochemistry in college, I learned about the many ways caffeine interacts with the body and the brain. It was the ideal legal performance boost to take with me to the track."
And that is exactly what Nick did. With the help of caffeine as an energy boost, he went on to win seven NCAA Titles, eight USA Titles, and make two Olympic teams.

But he always hated what it did to his stomach!
"I couldn't handle the harsh liquids in my gut from energy drinks and coffee before a hard workout and races," said Symmonds
So together with his coach, Nick began to look for ways to deliver the caffeine into his body without filling his stomach and quickly turned to chewing gum. Gum infused with caffeine would allow Nick to absorb it faster without having to digest anything.
Working with a team of expert nutritionists, coaches, and formulators, Nick took all the stimulants he loved about energy drinks and infused them into a piece of gum leaving out all the junk that left his stomach feeling like a bucket of water.
"I made the first batch just for me," said Symmonds. "But after seeing the demand from my friends, family, teammates and even fellow competitors, I knew we had to launch a business."
And so they created Run Gum — an energy gum designed to maximize your performance in sport and life faster than drinks and shots.
Run Gum Energy Gum comes 5 unique flavors and provides the same boost as energy drinks...just up to 5x faster.
Run Gum comes in five different flavors with each pack containing two pieces of caffeinated gum. The total caffeine content of one pack of Original Strength is 100mg, the same as your average cup of coffee or an energy drink. A 12-Pack box of Run Gum retails for $22.49 and is sold at RunGum.com and hundreds of retailers in the U.S, including Target and CVS.

Our founder, Nick Symmonds, created our original Run Gum Energy line. As a professional runner for over 12 years, Nick had unique insight into how to maximize performance on and off the track. Nick always said: "At the end of the day, you need to have the energy to accomplish more every day."
"The biggest mistake that busy people make is complicating their training and nutrition," Nick used to say. "In order to perform at the highest level, whether that is at the Olympic Games or at the office, is to eat right, train right and sleep right. And when you need a boost to help you through the day, a little caffeine is the best."
5 Benefits of our Energy Gum:
Go further and accomplish more with a faster boost

than drinks, shots, gels, pills, etc...up to 5x faster! Our gum takes only a few minutes to take effect.



No more bloating and gut bombs.

 Whether on the run, on a drive, or a plane, no one likes liquid sloshing around their stomach.Run Gum = Fewer Bathroom Breaks.



Convenient and Versatile.

  Get the same amount of caffeine as a cup of coffee or energy drink, but take it anywhere without spills and stains. Perfect for travel and the office.



Purity Tested® for all the junk.

We test every batch to make sure your gum is clean from over 950+ contaminants. 


Oh and its...

Zero Calories, Sugar-Free, Gluten Free, and Vegan.
"This is the revolution of the energy market."
What busy people are saying about us...
"Happy Energy!! I love my Run Gum and the afternoon pick-up it gives me! After lunch everyday I always grab a piece of Run Gum and it gives me great energy to get thru the work day!! Everyone always ask me what my secret is!! I share a piece of Run Gum with them!! " — Kathy
You Can Use Run Gum Anytime
At Work. While Driving. While Running. While Running Errands. Working Out. At School. Hiking. Playing Video Games. Traveling. And So Much More.
Chew Gum. Have Energy. Run The Day!
You Can Use Run Gum Anytime

At Work. While Driving. While Running. While Running Errands. Working Out. At School.
Hiking. Playing Video Games. Traveling. And So Much More.
Chew Gum. Have Energy. Run The Day!
We use ingredients that are trusted and used by Olympians, NFL Teams, Firefighters, and 10,000s of busy people like you every day.


We care about making our products that help you accomplish more every day. Whether you are running into a meeting, running errands, or actually out for a morning run, our energy gum is designed to help you go further and accomplish more.
Feel energized, focused, and alert simply by chewing gum.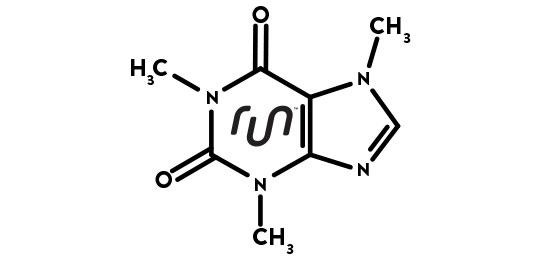 Caffeine
Most widely-used stimulant that helps you stay awake, feel less fatigue and boost your performance.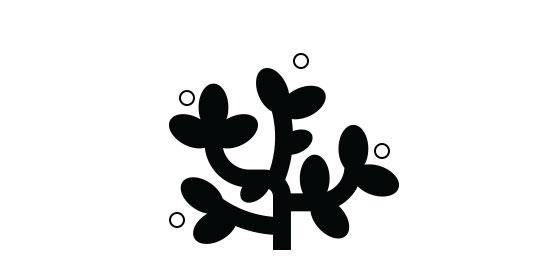 Taurine
An amino acid promotes cardiovascular health, increases exercise performance, and helps maintain electrolyte balance.

Feel Energized in Minutes
Just a few minutes of chewing is all it takes to boost your performance with Run Gum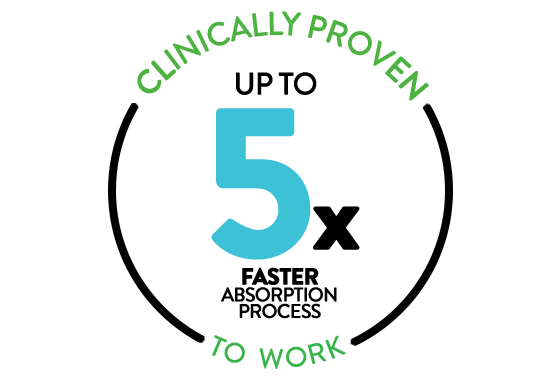 ⭐️⭐️⭐️⭐️⭐️


"Run Gum Saves The Day in Nearly Every Aspect of My Life. Running. Biking. Crossfit. Meetings. Mornings. Late Nights. All. Of. It."


—Richard G
Give Run Gum a Try today and see why thousands rely on our popular energy gum to help them accomplish more every day. 
Free U.S. Shipping. No minimums.
slctvrnt:--::|~|:shwqty:--:true:|~|:qty:--:1:|~|:prdurl:--:/products/trial-kit-with-free-headband:|~|:prdimgtp:--:variant:|~|:prdimgclass:--:zpa-mobile-align--center zpa-align--center pia-14069023:|~|:prdclass:--:ba-14069023:|~|:prdbtnltp:--:product:|~|:prdbtnelt:--:_self:|~|:prdbtncpt:--:Start Trial:|~|:prdbtnclass:--:zpa-button-padding-medium bcss-14069023:|~|:prdbtnalign:--:zpa-button-alignment-left:|~|:prdbdhtml:--:

Chew Gum. Have Energy. Run The Day!

Trial Kit Includes One (1) pack of Mint, Fruit, Cinnamon, Bubblegum, and Extra Strength Spearmint energy gum.  Plus a Free  Headband




After the Trial, join our Booster Club Monthly Auto-ship program and receive 20% Off every order and other exclusive benefits—including Free Monthly Gifts




Next Step: Choose Ongoing Shipment

:|~|:mcontclstclass:--:cac-14069022:|~|:mcontclass:--:zpa-plain-product-022-v3 cluster-padding-medium ba-14069022:|~|:imgpos:--:left:|~|:handle:--:trial-kit-with-free-headband:|~|:descclass:--:pda-14069023:|~|:dcrt2class:--:ba-14069024:|~|:dcrt1class:--:ba-14069026:|~|:crtmsgclass:--:pcma-14069023:|~|:clstid:--:3417838:|~|:brdclass:--:ba-14069025:|~|:addcrtmsg:--:Product has been added to cart
slctvrnt:--:793936151:|~|:shwqty:--:true:|~|:qty:--:1:|~|:prdurl:--:/cart:|~|:prdttlclass:--:pta-14065583:|~|:prdttl:--:

Mint


:|~|:prdimgtp:--:variant:|~|:prdimgsrcset:--::|~|:prdimgclass:--:zpa-mobile-align--center zpa-align--center pia-14065583:|~|:prdimgalt:--:Mint:|~|:prdimg:--:https://cdn.shopify.com/s/files/1/0604/3429/products/MINTboxpacket_09218217-7f07-4538-905a-8f0187d8c460.png?v=1563322336:|~|:prdclass:--:ba-14065583:|~|:prdbtnltp:--:cart:|~|:prdbtnelt:--:_self:|~|:prdbtncpt:--:Add to Cart:|~|:prdbtnclass:--:zpa-button-padding-medium bcss-14065583:|~|:prdbtnalign:--:zpa-button-alignment-center:|~|:handle:--:mint-energy-gum:|~|:dcrt2class:--:ba-14065587:|~|:dcrt1class:--:ba-14065593:|~|:crtmsgclass:--:pcma-14065583:|~|:brdclass:--:ba-14065590:|~|:addcrtmsg:--:Product has been added to cart
slctvrnt:--:794368147:|~|:shwqty:--:true:|~|:qty:--:1:|~|:prdurl:--:/cart:|~|:prdttlclass:--:pta-14065582:|~|:prdttl:--:

Fruit


:|~|:prdimgtp:--:variant:|~|:prdimgsrcset:--::|~|:prdimgclass:--:zpa-mobile-align--center zpa-align--center pia-14065582:|~|:prdimgalt:--:Fruit:|~|:prdimg:--:https://cdn.shopify.com/s/files/1/0604/3429/products/FRUITboxpacket_f9c9f6a7-dadc-4385-82a7-80fc4eae7925.png?v=1563322096:|~|:prdclass:--:ba-14065582:|~|:prdbtnltp:--:cart:|~|:prdbtnelt:--:_self:|~|:prdbtncpt:--:Add To Cart:|~|:prdbtnclass:--:zpa-button-padding-medium bcss-14065582:|~|:prdbtnalign:--:zpa-button-alignment-center:|~|:handle:--:fruit-energy-gum:|~|:dcrt2class:--:ba-14065586:|~|:dcrt1class:--:ba-14065592:|~|:crtmsgclass:--:pcma-14065582:|~|:brdclass:--:ba-14065589:|~|:addcrtmsg:--:Product has been added to cart
slctvrnt:--:21415972569171:|~|:shwqty:--:true:|~|:qty:--:1:|~|:prdurl:--:/cart:|~|:prdttlclass:--:pta-14065581:|~|:prdttl:--:

Bubblegum


:|~|:prdimgtp:--:variant:|~|:prdimgsrcset:--::|~|:prdimgclass:--:zpa-mobile-align--center zpa-align--center pia-14065581:|~|:prdimgalt:--:Bubblegum:|~|:prdimg:--:https://cdn.shopify.com/s/files/1/0604/3429/products/BUBboxpacket_356205c0-40d3-459e-86d4-f1104aadef05.png?v=1563319646:|~|:prdclass:--:ba-14065581:|~|:prdbtnltp:--:cart:|~|:prdbtnelt:--:_self:|~|:prdbtncpt:--:Add To Cart:|~|:prdbtnclass:--:zpa-button-padding-medium bcss-14065581:|~|:prdbtnalign:--:zpa-button-alignment-center:|~|:handle:--:bubblegum-12-pack:|~|:dcrt2class:--:ba-14065585:|~|:dcrt1class:--:ba-14065591:|~|:crtmsgclass:--:pcma-14065581:|~|:brdclass:--:ba-14065588:|~|:addcrtmsg:--:Product has been added to cart
slctvrnt:--:12591519171:|~|:shwqty:--:true:|~|:qty:--:1:|~|:prdurl:--:/cart:|~|:prdttlclass:--:pta-14065676:|~|:prdttl:--:

Cinnamon


:|~|:prdimgtp:--:variant:|~|:prdimgsrcset:--::|~|:prdimgclass:--:zpa-mobile-align--center zpa-align--center pia-14065676:|~|:prdimgalt:--:Cinnamon:|~|:prdimg:--:https://cdn.shopify.com/s/files/1/0604/3429/products/CINboxpacket_7054286d-e0f4-4507-b2b1-462b4e953b7c.png?v=1563319812:|~|:prdclass:--:ba-14065676:|~|:prdbtnltp:--:cart:|~|:prdbtnelt:--:_self:|~|:prdbtncpt:--:Add To Cart:|~|:prdbtnclass:--:zpa-button-padding-medium bcss-14065676:|~|:prdbtnalign:--:zpa-button-alignment-center:|~|:handle:--:cinnamon-energy-gum:|~|:dcrt2class:--:ba-14065680:|~|:dcrt1class:--:ba-14065686:|~|:crtmsgclass:--:pcma-14065676:|~|:brdclass:--:ba-14065683:|~|:addcrtmsg:--:Product has been added to cart
slctvrnt:--:28236912451:|~|:shwqty:--:true:|~|:qty:--:1:|~|:prdurl:--:/cart:|~|:prdttlclass:--:pta-14065675:|~|:prdttl:--:
Variety Box
:|~|:prdimgtp:--:variant:|~|:prdimgsrcset:--::|~|:prdimgclass:--:zpa-mobile-align--center zpa-align--center pia-14065675:|~|:prdimgalt:--:Variety Box:|~|:prdimg:--:https://cdn.shopify.com/s/files/1/0604/3429/products/VARIETYboxpackets_WEB_7af53b30-2812-4f86-b963-f7aa118a50c6.png?v=1563322850:|~|:prdclass:--:ba-14065675:|~|:prdbtnltp:--:cart:|~|:prdbtnelt:--:_self:|~|:prdbtncpt:--:Add To Cart:|~|:prdbtnclass:--:zpa-button-padding-medium bcss-14065675:|~|:prdbtnalign:--:zpa-button-alignment-center:|~|:handle:--:variety-box-energy-gum:|~|:dcrt2class:--:ba-14065679:|~|:dcrt1class:--:ba-14065685:|~|:crtmsgclass:--:pcma-14065675:|~|:brdclass:--:ba-14065682:|~|:addcrtmsg:--:Product has been added to cart
slctvrnt:--:339:|zpendofcontent|: