7 Reasons Why People Switch To Run Gum for their Boost
At the end of the day, we all want one thing... 
...to feel accomplished and know that we got a lot done.
This isn't easy though. Too often we get tired and lose focus. And with so many products that can give you a boost, its hard to know which will benefit you the most.
We thought we'd make your choice a little easier by giving you 7 reasons why people are switching to Run Gum. 
1) We're Quick

.
Did you know there is more than one way to skin a cat? Well, there is also more than one way to absorb caffeine into your body, and

Run Gum is the faster way

. The cheeks, gums, and area under the tongue are filled capillaries (aka tiny blood vessels), and through them, our energy-boosting stimulants can be absorbed directly into the bloodstream without going through your digestive system. It's also up to 5x Faster!
2) We're All About Performance.
We were created originally for our founders' personal need to maximize performance on their way to winning championships. We formulated Run Gum with elite athletes in mind, but of course, created it for anyone needing a performance maximizing boost. Our team of nutritionists, formulators, athletes, and coaches are all about helping you go further and accomplish more.
3) We've got more kick than leading energy drinks.
In just two pieces of chewing gum, we infuse more caffeine, taurine, and b-vitamins than most beverages, shots, or gels that you are used to. Plus - with that superior absorption we mentioned above, the effects of are even more significant.
4) We're adding time to your day.

No more waiting at the coffee shop.
No more drinking and then waiting 30 minutes for the caffeine to hit your system. Run Gum is lightweight and ready to go as soon as you are. Like during those afternoon slumps at work.
5) We don't slosh around.
Whether on the run, on a drive, or a plane, no one likes liquid sloshing around their gut. Think about all the liquid you have to drink just to get an inferior boost. Yuck. Then think about what happens next... 🚽😕. Run Gum = Fewer Bathroom Breaks.
6) We're Versatile.
It's true. We were created by runners, but we aren't just for runners. Run Gum is for anyone wanting to feel more alert, focused, and energized. It is for those who want to go further and accomplish more each day. Whether you are running a marathon, running late for a meeting, or running your kids around, our "performance gum" helps you
Run The Day!
7) We Run with You.
We are a community of people wanting to Run The Day! We help and encourage each other to set big goals and then build to the path to make them a reality. We desire to end the day feeling accomplish… because that's How We Run.
BONUS - 
After your trial, you'll be joining an elite group of people who subscribe to Run Gum.  It's a no-brainer way to save 20% on every order. Redeem Now >>
Know what you want? Skip The Starter Box Trial.
And get our a 12-Pack of Run Gum Original

CAFFEINE + TAURINE + B-VITAMINS


ENERGY GUM
Original Mint Energy Gum
12-Pack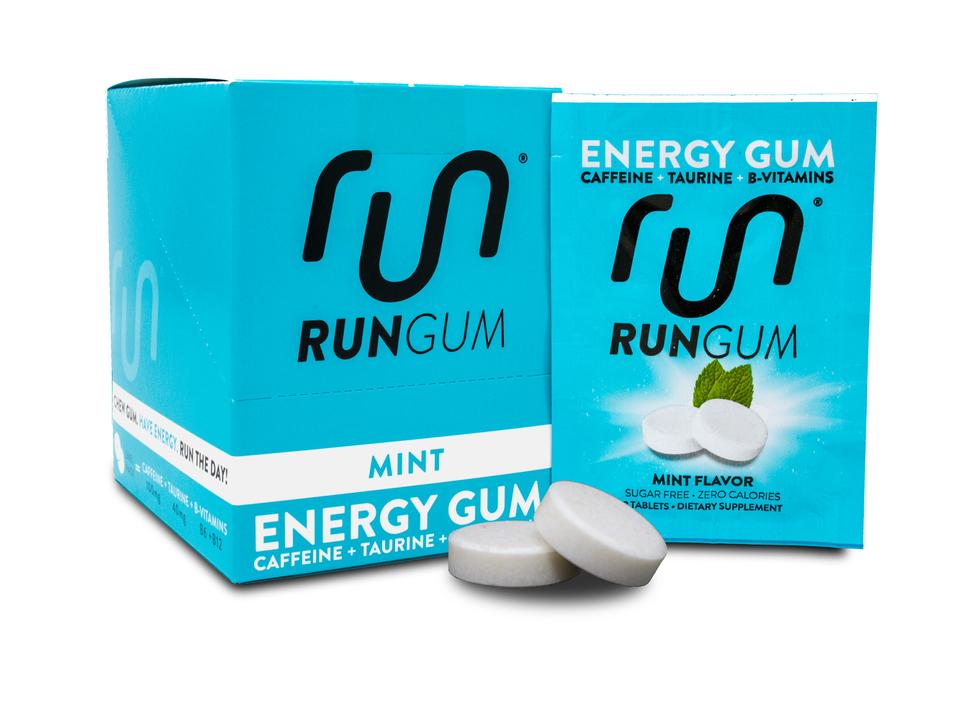 VARIETY PACK 12-PACK
Original Mint, Fruit, & Cinnamon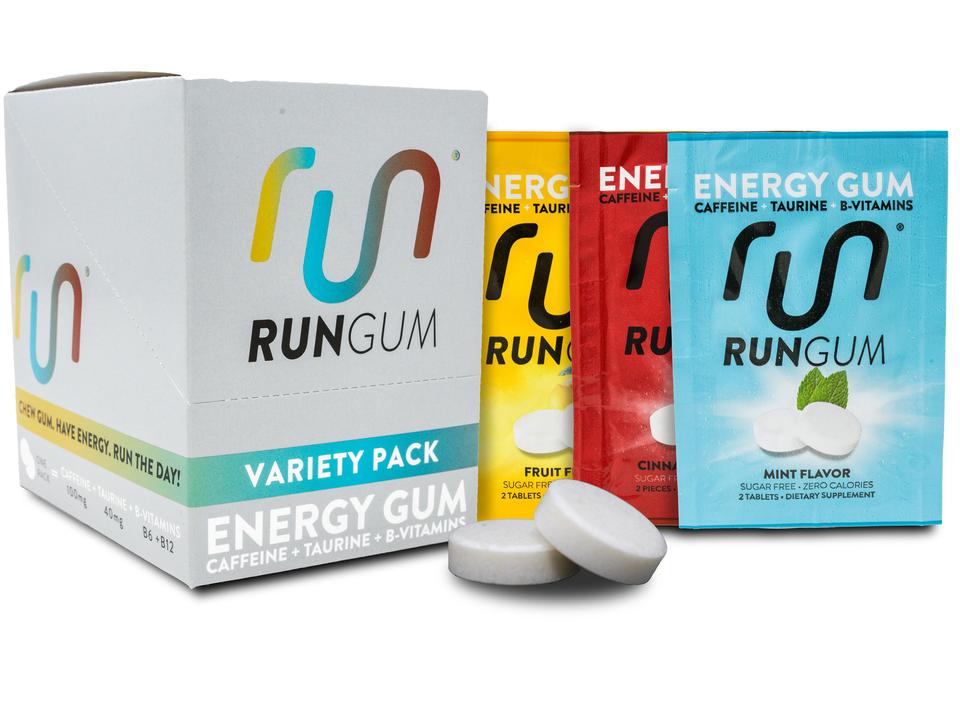 MINT BOOST BUNDLE
One 12-Pack Box of Mint Original +
One 12-Pack of Extra Strength Spearmint
Save 5%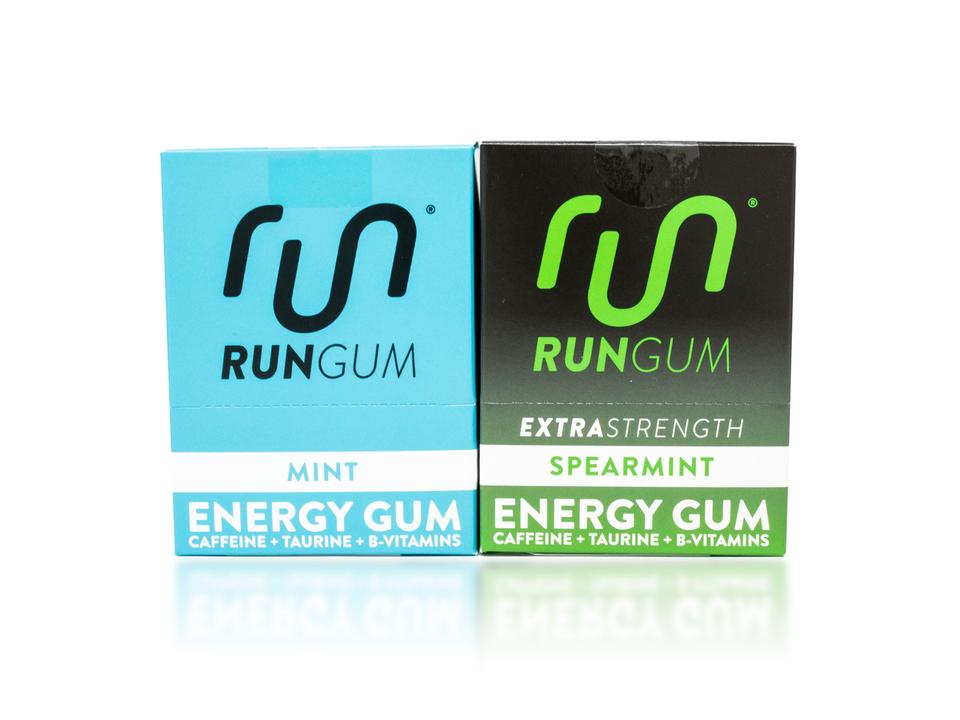 * Normal Price: Original Mint: 22.49 +
Extra Strength: $35.99



Run Gum Reviews & Testimonials
Show Us How Your Run #RunGum