6 Key Steps
To Achieving
Your Goals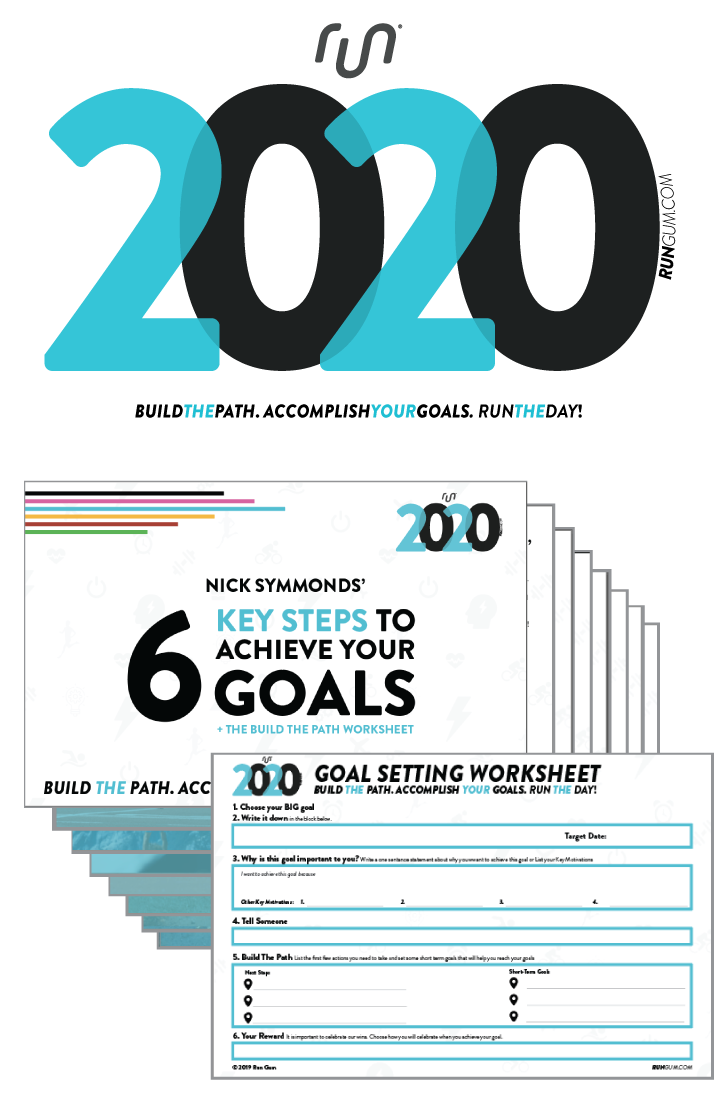 Build The Path. Accomplish Your Goals.
Run The Day!
Do you have big plans for 2020? If you are like most people, you have thought about a goal or something you would like to change as we start this new year. Unfortunately, 80% of those who start a goal in January will stop pursuing it by February
You may have heard that "A goal without a plan is just a wish." And often, the difference between those who achieve what they desire, and the other 80% really comes down to planning
Run Gum CEO, Nick Symmonds, has used the same goal-setting process since high school. The planning process he has used has helped him become an Eagle Scout, win 7 USA Championships, and make two Olympic Teams
Nick understands that just goal setting and planning is challenging, let alone actually achieving your goal. So he is sharing this process with you. It's called Build The Path, and it is a 6-step plan to help you achieve your biggest goals.
Let this FREE eBook guide you through the planning process and help you make 2020 a year to remember!

Fail to Plan. Plan to Fail.