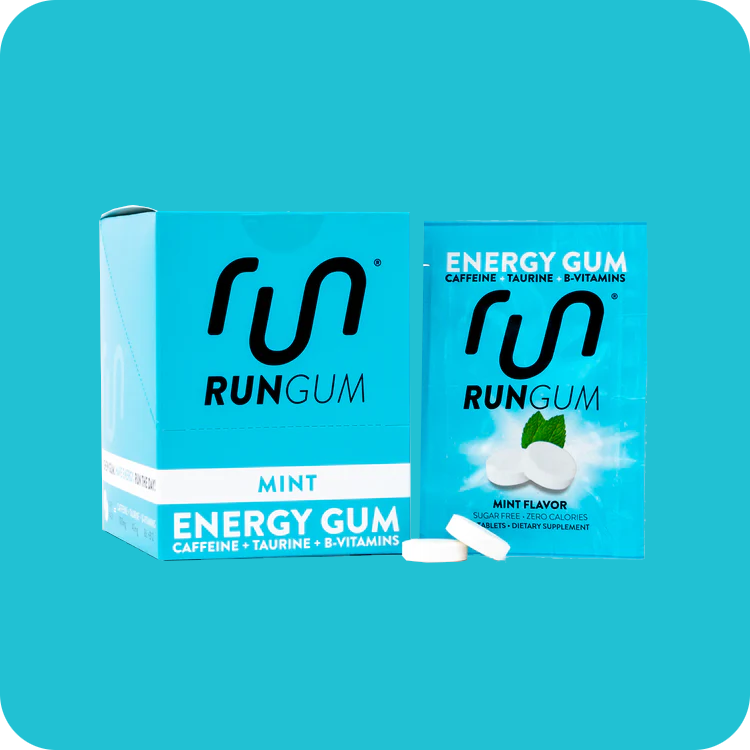 Energy Gum
"The best energy boost for busy people."

Run Gum Energy Gum is the quickest and most convenient way to boost your energy. Infused with caffeine, taurine, and b-vitamins, Run Gum is your solution to slow absorbing energy products.
Get a boost up to 5x faster than drinks, shots, etc.

12-Packs each with 2 pieces
SHOP NOW
Shop Calm and Immunity Gum
Jacob M.
Ditching coffee almost altogether! It eases me into energy instead of ringing my bell.
Regina F.
Run Gum is THE BEST! I love that I can chew it any time when I need a boost of energy.
Andrea S.
I always chew Run Gum before any run and I do notice a difference in my energy level.
Find RunGum in the Sports Section at These Retailers